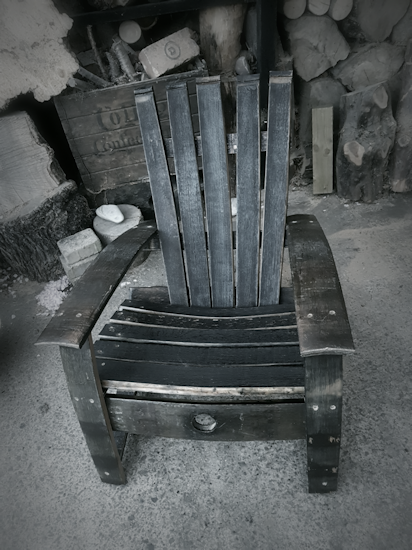 Bespoke Whisky Chair
A bespoke Whisky chair made from high grade barrels which have been sourced from Scottish Distilleries.
The barrels each have a unique character, which are different due to the individual distillery maturing processes.
Each effectively has its own aroma depending on which barrel/cask was used.
Some of the barrels/casks have a long history of maturing whisky which has defined their character. These barrels are beautifully aged by the end of their distilling life. Thereafter loving made into bespoke furniture.